If you have a passion for weddings and enjoy a fun, fast-paced environment, we might just be the perfect fit. We are looking for motivated individuals who share our goal of creating happiness for the couples we work with and the co-workers we share our days with. Learn more about working at The Wedding Shoppe below.

Industry & Job You'll Love
Whether you're on the sales floor working with couple's to find their dream attire or in our office planning marketing campaigns, you'll love what you do and the impact it makes!

Competitive Pay & Benefits
We offer competitive pay for all of our positions and offer benefits such as health, dental, and vision insurance, an IRA with a company match, paid holidays, and PTO (even for part-timers!)

A Fun, Supportive Workplace
We empower our employees to be their best selves -- professionally and personally. We are very team-oriented and believe that with the talents of every team member, we can truly achieve great things.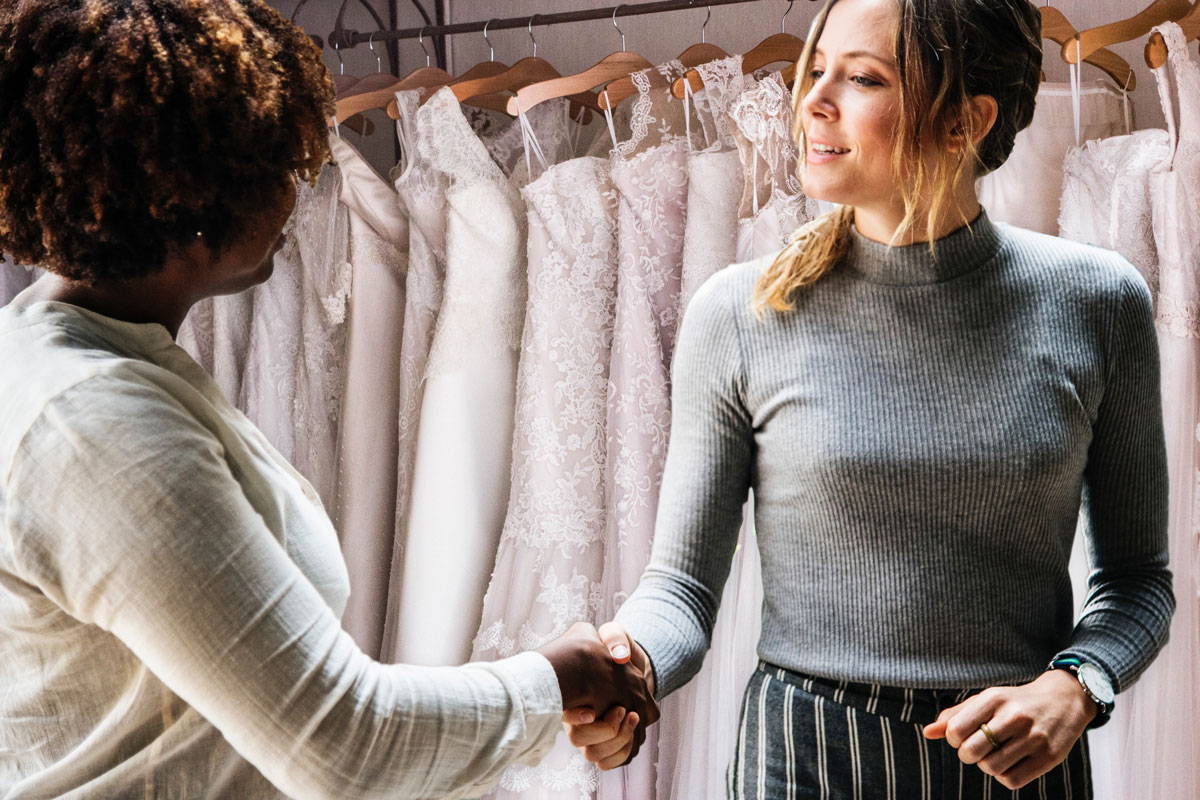 Current Job Opportunities

All of our available job openings are listed here and are updated regularly, as needed. Please expand each position to learn more details.
---
From the retail store to our corporate office, our employees are self-motivated, adaptable, willing to go above and beyond, and seek to create happiness for those around them. We truly care about the customers that we work with and strive to give them exceptional experiences.
Is this you? If so, apply today! We'd love to meet you.
We've identified as a company an accurate, authentic list of core values - ones our team already lives and works by. Wedding Shoppe's core company values:
1. Adaptable
2. Create Happiness
3. Extraordinary
4. Self-Motivated